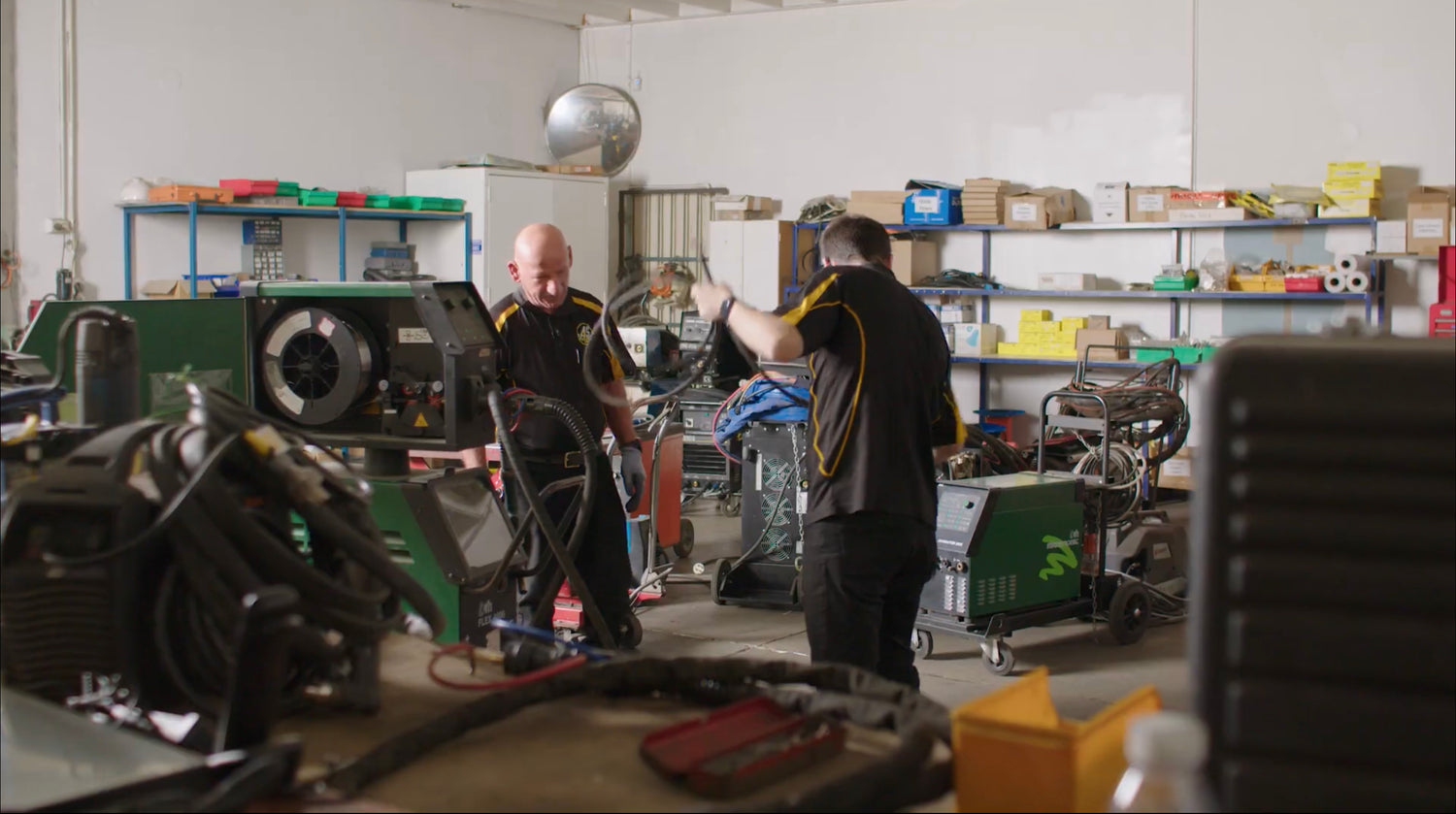 Small yet mighty
A&S Welding and Electrical has been operating for the past two decades as a major, reputable repair and supply family business in the welding and electrical industries. 


Founded by Ashur Barkho in 2002, Ashur's previous experience in the welding, plumbing and electrical industries provided him with extensive knowledge of customer's needs and wants, in addition to developing a skill set and understanding of the machinery and equipment used by these industries, how they operate and the best way to repair them when issues arise. 


Before 2002, Ashur was completing the odd repair here and there, yet when demand continued to rise and the necessity for expansion became evident. As such, A&S Welding and Electrical were established to be run by Ashur and his wife, Shemiran. 
Throughout the past two decades, A&S serviced tens of thousands of machines and equipment, sold millions of products/merchandise and leased out hundreds of machinery and equipment for hire. 
During 2022, we began to realise that consumers wanted quick, straightforward service. However, they still preferred the advice, knowledge and trust provided by a small, specialised business, something which the "bigger players" can't offer.
As such, we began a complete overhaul of our brick-and-mortar store-front, which included cleaning, organising, digitising, and marketing to prepare for the next generation of A&S Welding; A&S Online, our brand new online marketplace to complement our brick-and-mortar operations at our storefront at Percival Road, Smithfield. 

Our new A&S Online platform provides our customers with an unparalleled shopping and informational experience unmatched by the competition. By digitising our current range of popular & reliable products, we allow new and existing customers to explore everything we offer in a responsive and accessible online marketplace. 
Our brick-and-mortar operations continue to develop into the future through our integration of A&S Online. With additions such a door-to-door delivery for not just our home in Australia but stretching worldwide. In addition to unique offerings such as:
• same-day/next-day delivery straight from our local suppliers to our customers
• expert advice from a specialised company with two decades of experience
• multiple payment options ranging from Buy Now Pay Later (AfterPay & ZipPay) to VISA, MASTERCARD, AMEX & PAYPAL
• a drive to satisfy our customers, no matter what the request.
• a promise to 'take care of the little guy' and promote small business growth
Lets put those wheels in motion
Organise a Service / Repair

A small family business loves to support others as our community helps us; we would be happy for customers to join our A&S family and bring in their equipment for repair, meet our friendly team and receive fast, affordable and honest servicing/repairs.

Organise a Service/Repair

Reach Out to Hire

We are so ready to hear from you! We would love to have the chance to assist in your short and long term hire needs.

Reach Out to Hire

Shop Online

Browse thousands of products, with more being added everytime. Need something but can't find it? Contact us and we will try to source it for you

We offer click & collect, domestic and international delivery (standard + express)

Browse Collections