A&S B2B Trade Benefits
Our B2B offering helps provide businesses in the welding and electric industry with the simplest ordering experience, with exclusive features such as wholesale cart/account management, quotations & invoices, cheaper delivery, quantity break pricing and much under the hood.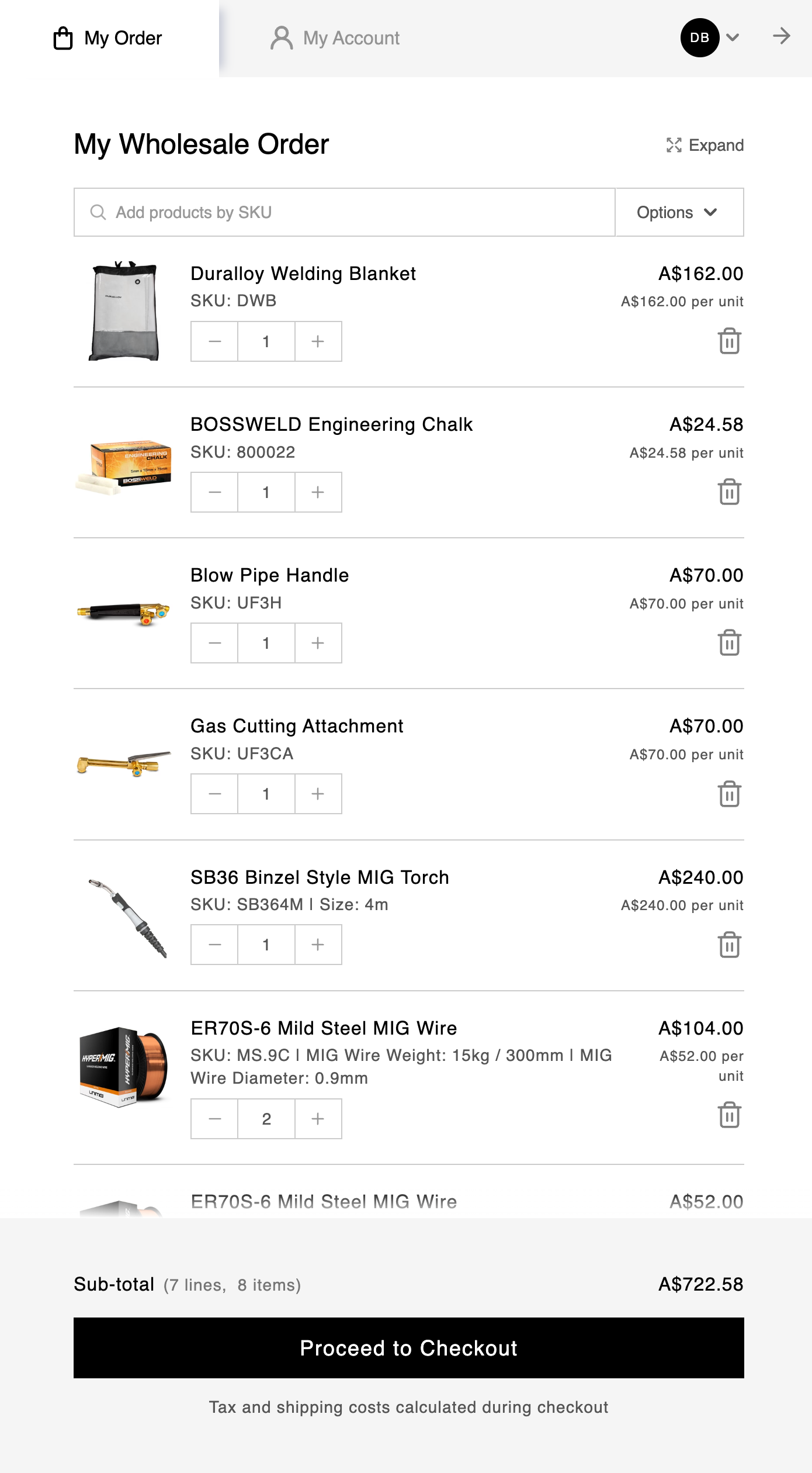 Wholesale Cart + Account Management
The Wholesale Cart allows B2B customers to easily:
• review and track existing and past orders
• add products by name, part number (SKU) or barcode
• adjust quantities in one click
• save open carts as shopping lists for easy re-ordering,
• import CSV orders,
• edit account details
• add company sub-users (e.g. purchasing officers)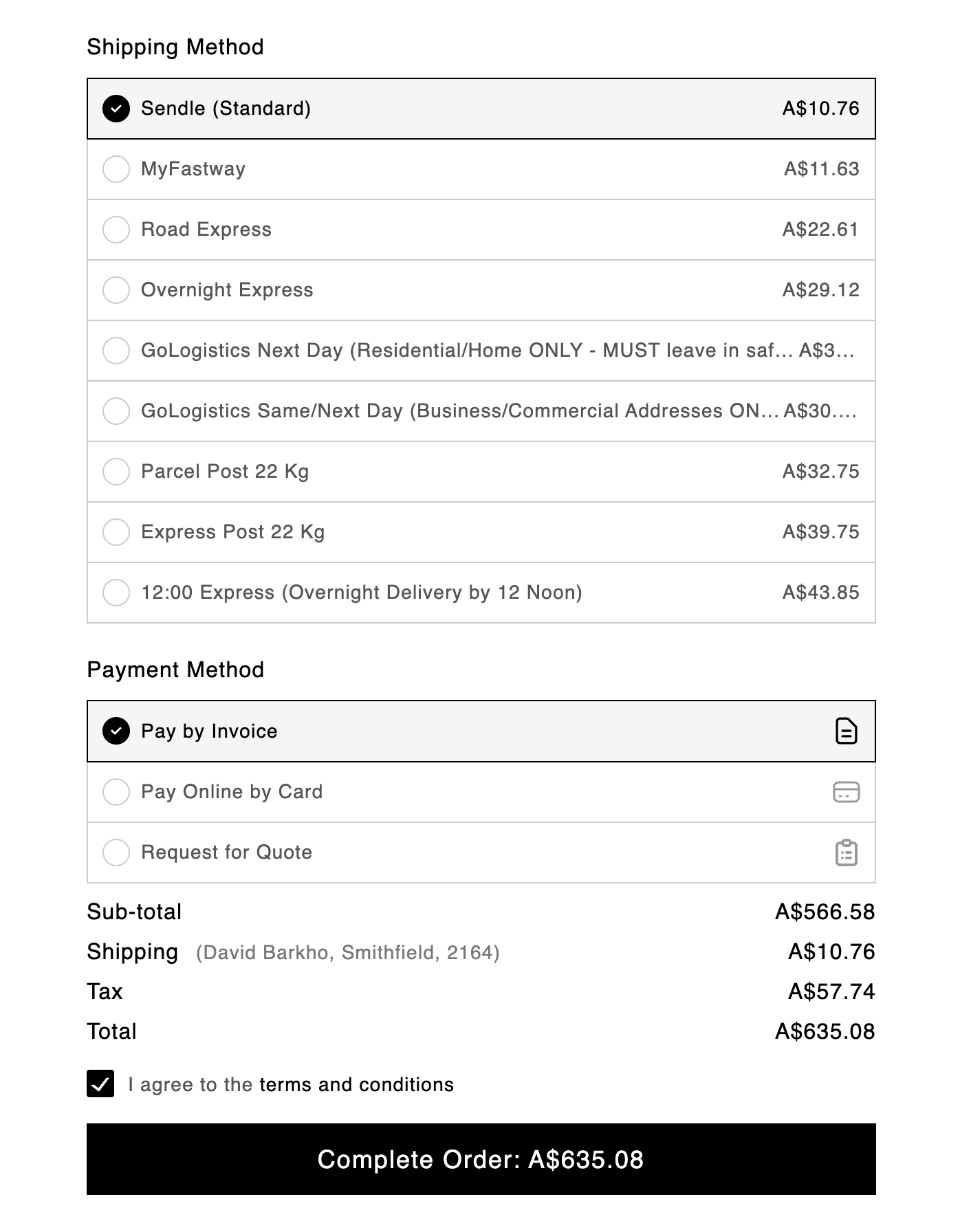 Quotations & Invoices
Depending on your trade agreement your business is able to access streamlined options such as:


• pay by invoice (NET 30)
• pay by credit card (COD)
• request quotation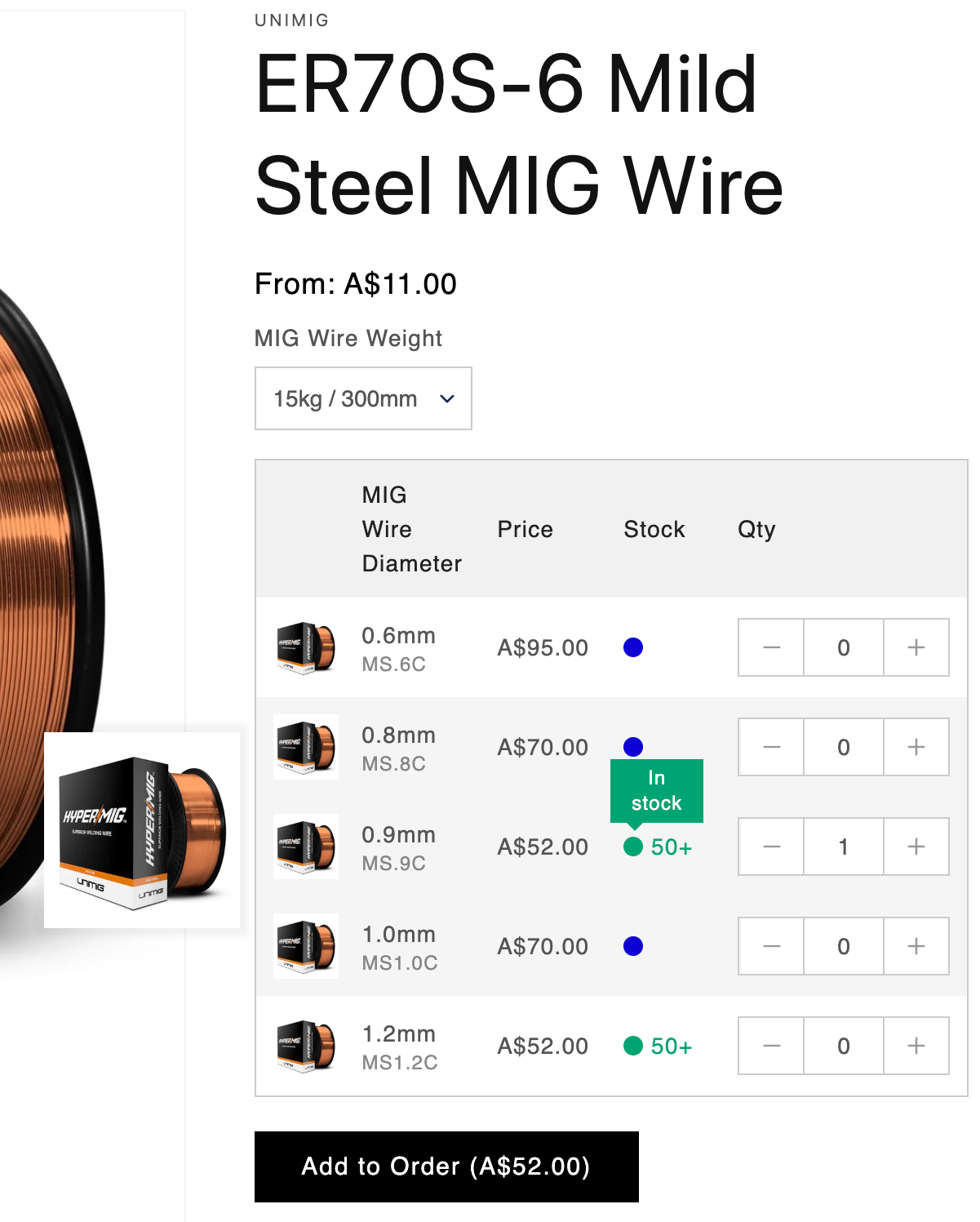 Stock Levels
B2B customers have access to customised product pages that provide our current levels of stock on-hand prior to ordering.
Items can be on pre-order (ordered on request), in-stock or low-stock with exact quantities shown if low.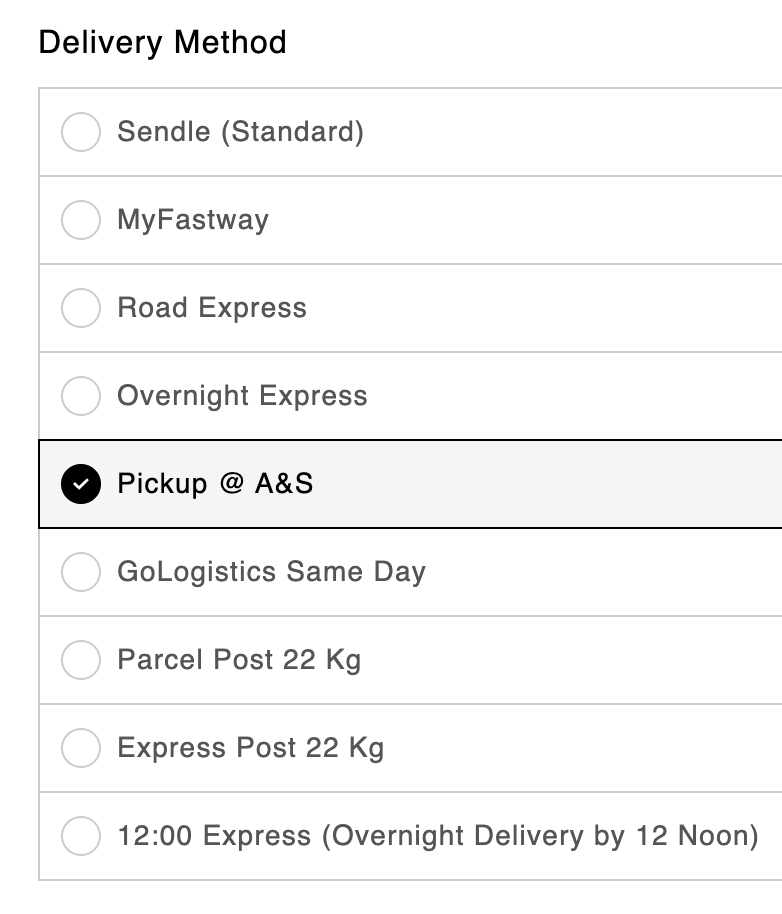 Faster, Cheaper Delivery + Free Pick-Up
B2B customers can save on costs as all B2B orders exclude surcharges typically present when dealing with residential deliveries. Additionally B2B customers can access same day courier delivery

Prefer pick-up? B2B customers can see stock available before ordering, select pickup at checkout and be notified when the item is ready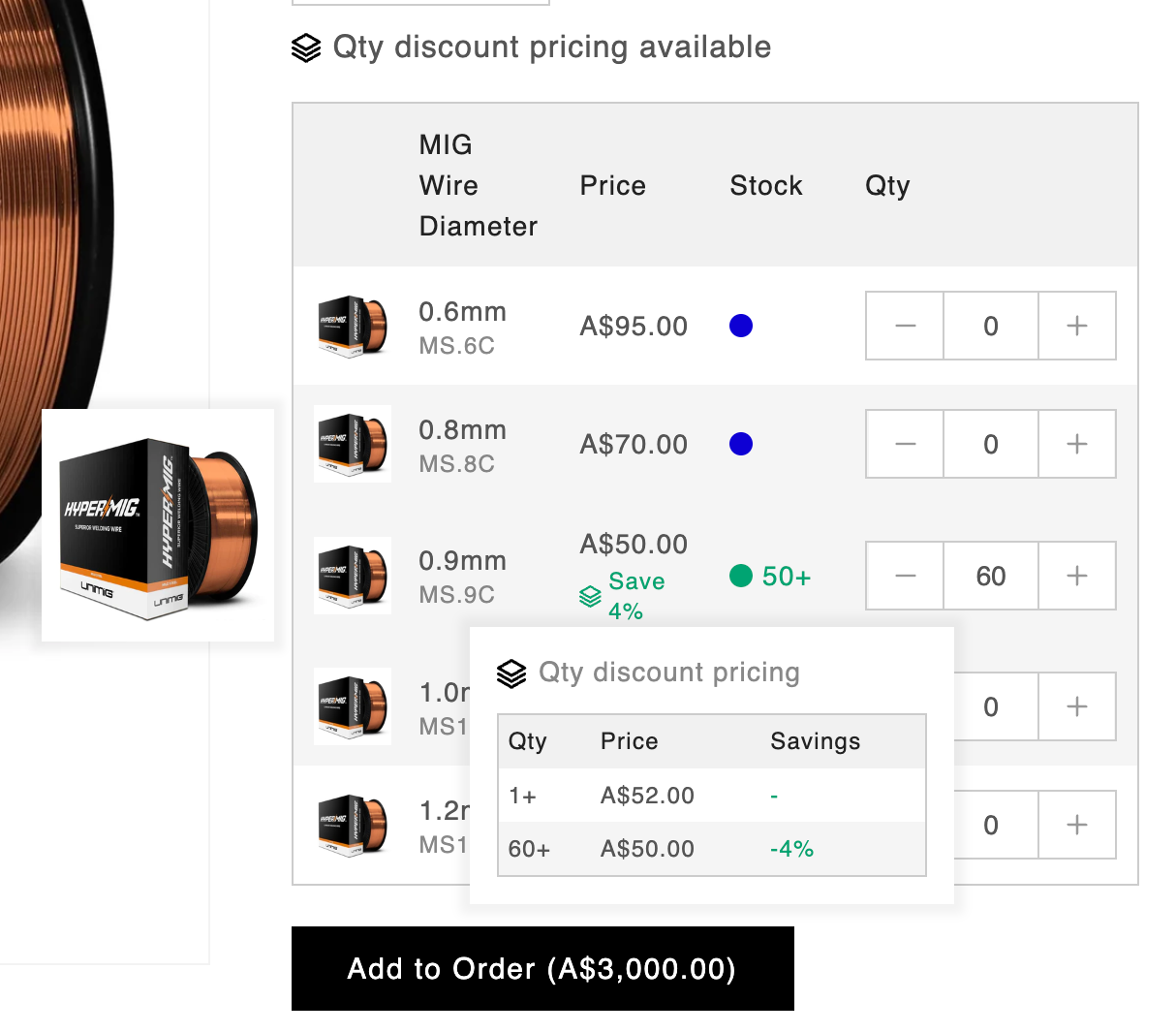 Quantity Break Pricing
Quantity break pricing is displayed per product and is only available to B2B customers.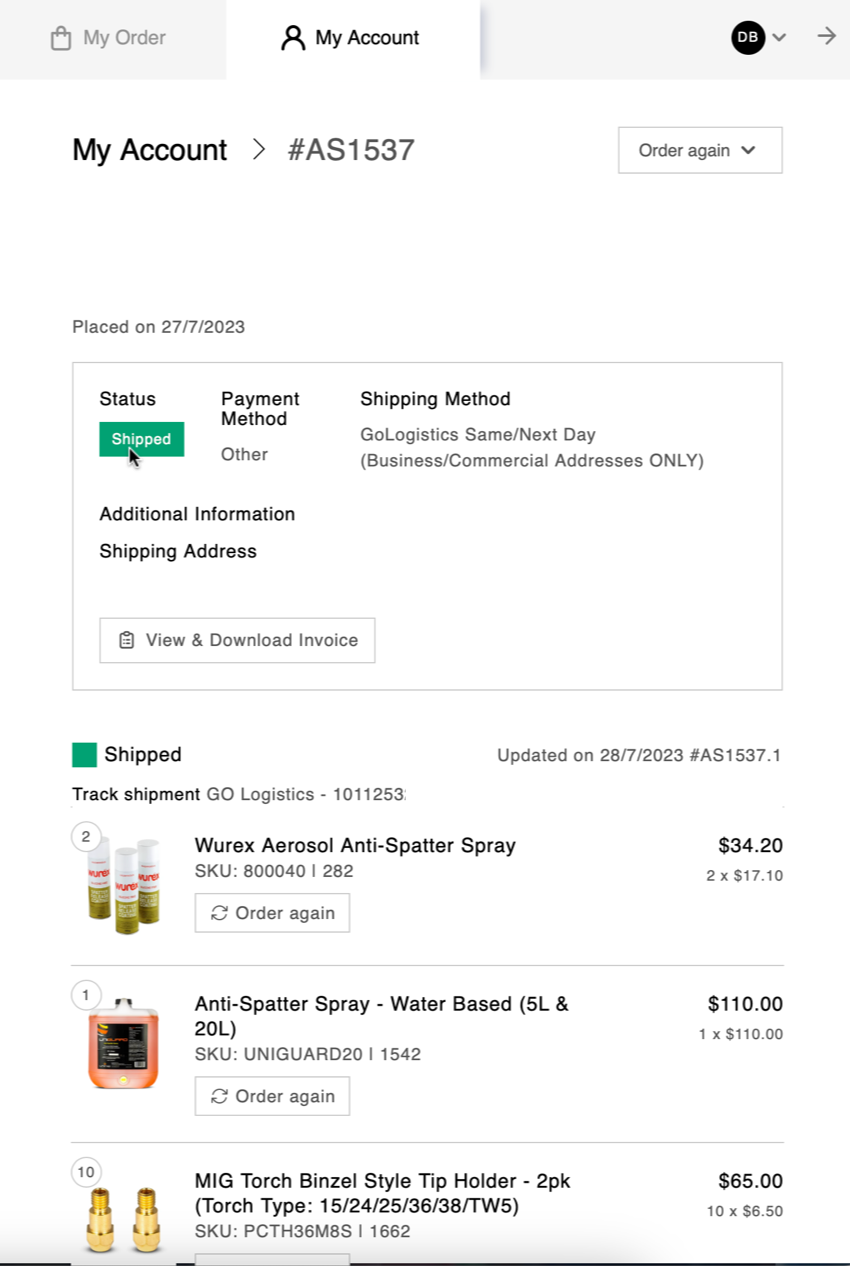 Order History & Tracking
On the B2B accounts page, you can view your previous orders and their tracking status. You can easily re-order items with just one click and download invoices for any past order.
Business to Business (B2B) Trade