Breaking down our process
1. Contact Us

Our first, and most important steps involves you reaching out to our friendly team, either by email, phone (+61 02 9729 112) or via live-chat.


Once you are on with one of our team we will record your contact details, location, equipment/machinery and the services you require (general service or repair)

2. Bring in for Service / Repair

After we have recorded your concern we will advise you on the most appropriate transport option.

Our showroom / store-front / workshop & repair centre is located in Smithfield NSW 2164; transport options include:



• Self-Arranged Drop-Off + Pick-Up

free, preferred, quickest turn-around



• Courier Drop-Off + Pick-Up (Light)

affordable, speedy, medium turnaround, used for light equipment/machinery ONLY


• Domestic Freight Delivery Drop-Off + Pick-Up (Light + Heavy)

affordable (in some cases more expensive), universal reach (all AU addresses), reasonable turnaround



• International Freight Delivery Drop-Off + Pick-Up (Light + Heavy)

expensive, worldwide reach

3. Assessment & Billing

We will inspect all equipment/machinery as fast as possible, we understand that you need the fastest turn-around time to get things going again.

In terms of transport/freight, courier, domestic and international freight can be organised yourself (self-funded) or can be organised by A&S (no profit) and will be charged to you (and paid with quotation rate)



Once assessed, we will provide you with a quote which, for repairs will include costs to restore to proper function, and for servicing will include costs for requested or advised changes/fixes.

4. Service + Repair & Collection/Return

Our two decades in the supply, service and repair industry has made us experts in quick turn-around, reliable repair, honest work and affordable service.

We will service/repair your machinery/equipment as soon as possible to get you back to what you do best.

Once servicing / repair is complete, we will reach out to you to let you know of the progress.

If you requested self-arranged drop-off/pickup, you may pick it up anytime during business hours; if courier/freight, we will ship it back to you using the label purchases as apart of the first charges (quotation rate and freight for drop-off/pick-up)
Our Servicing / Repair Process
1. Clean / Blow-out

The first step of the repair is to dis-assemble the equipment and remove any build-up of dust from the internal equipment, also we will clean the casing and equipment using a range of cleaning products.
2. Investigation & Assessment

Using our custom bench-testing units, we will analyse different aspects of data outputting from your equipment to analyse any problems or inconsistencies (e.g blown diodes, missing face, and also current levels of current, voltage and amperage)
3. Repair of Fault / Service

Once we assess any potential issues in a service, or the faulty part in the repair, we will use our collection of on-hand spare parts and accessories to replace the component at an affordable price compared to the competition, or we will order parts if necessary.

Following the replacement/repair of required components, we will perform a weld test; this allows us to check real-world performance, including different gas, modes, voltage and environments.
4. Label & Record-keeping

Our final step of our repair process involves re-assembly, final clean, categorisation and storage of all repaired/replaced components for customer return, we will also generate documentation including invoices, warranty documentation / management and record-keeping of all previous servicing / repair (essential for businesses for SafeWork compliance)
Brands we've worked on for over 22 years
UNIMIG

BOSSWELD

Kemppi

Lincoln Electric

ESAB

CIGWELD

WIA

Column

Weldclass

Nitto Kohki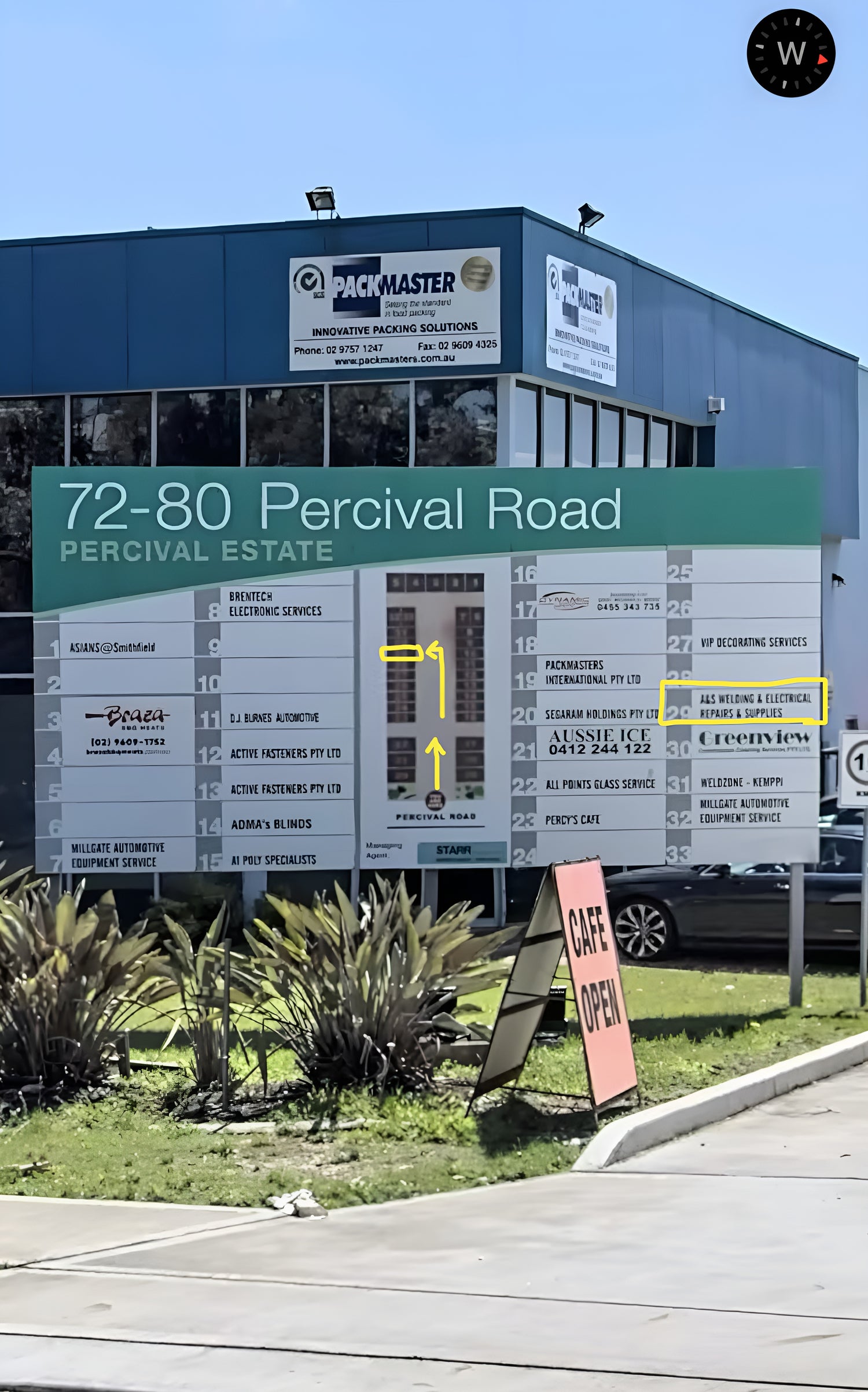 Organise a Service / Repair
A small family business loves to support others as our community helps us; we would be happy for customers to join our A&S family and bring in their equipment for repair, meet our friendly team and receive fast, affordable and honest servicing/repairs. 

We can be contacted via phone during business hours at +61 (02) 9729 1127 otherwise message us using live-chat or contact via email below:
Contact Us